Worksop Stairlifts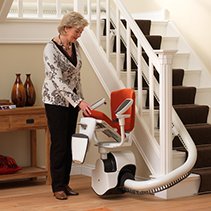 Every day we have skilled engineers throughout the Worksop area (and all surrounding areas in Bassetlaw) surveying, installing and maintaining stairlifts, through floor lifts, hoists and ramps.
If your finding it difficult to access your whole house due to problems with going up and down stairs, we can help. One of our knowledgeable surveyors will discuss your needs with you. They will recommend the best stair lift taking into consideration your needs and the design of your home. The surveyor will leave you with a quote and brochure(s) so you can decide in your own time. We never use pressured sales tactics, decide now offers, or other dubious selling practices. Our personalised surveys and quotes are free and without obligation. Obam's surveyors are salaried, this means they will not try to pressure you into buying, or recommend a more expensive stairlift than you need.
Obam are a long established, independent, family owned business who supply many different makes of stairlifts. This means we offer free, impartial advice and can often fit a stairlift where others cannot. We provide a genuine 24/7 emergency call out service in case of emergency any time night or day, every day of the year.
Whether you live in the historic market town of Worksop itself or one of the surrounding Nottinghamshire villages (Scofton, Carlton-in-Lindrick, Shireoaks, Ranby, Blyth etc) you can rely on Obam Stairlifts. We supply, fit and maintain a wide range of products to make all of your house accessible again.
Here's a video showing the benefits of our most popular straight stairlift, the Handicare 1100
Follow the links below to find out more about:
We have an excellent reputation throughout the East Midlands for expertise, quality and value. We hold contracts with many local authorities to supply and maintain stairlifts in their houses and work for virtually every council in Nottingham and Lincolnshire.
As you would expect, all our surveyors and engineers are fully qualified and security checked. We also carefully select the stair lifts, through floor lifts and hoists we supply from a wide range of manufacturers, only choosing the most reliable, easy to use models. All our products are thoroughly tested and comply with the relevant British Standards. We are members of the British Healthcare Trades Association and abide by their code of care and Trading Standards Approved consumer code.
Our engineers are available 24 hours a day, every day of the year. This includes weekends and all bank holidays. Therefore you can relax, knowing should anything go wrong, help is just a phone call away.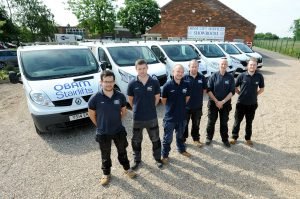 Service Area:
What our customers say:
Proudly checked by the Age UK Nottingham & Nottinghamshire Business Directory: