Stairlifts
We provide a range of straight, and curved stairlifts, and each one of our products is designed specifically to suit your needs and adapt to the surroundings. Our team of technical surveyors are specially trained to ensure even the most difficult flight of stairs can be transformed. Did you know we can also fit lifts to the outside of a property?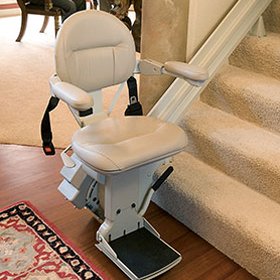 STRAIGHT
Attached to the stairs rather than the wall a straight stairlift will take you safely between floors in your home.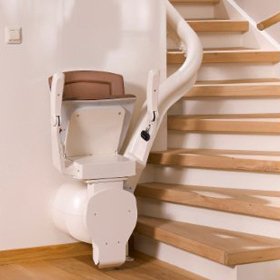 CURVED
With a bespoke design to accommodate curves staircases, curves stairlifts are made to measure for you and your home.
Looking for some more information about how stairlifts can be designed with your specific needs in mind? Read our Adaptation Advice article.
GALLERY