Handicare 1100 Straight Stairlift
Obam selected the Handicare 1100 stairlift for straight staircases as it is compact and innovative. This allows it to be fitted on very narrow staircases. It is also one of the quietest stairlifts on the market and will charge its batteries regardless of where it is parked. 130 years of experience have been used to design the 1100 Stairlift. The Handicare 1100 is suitable for users up to maximum weight of 140kg (approx 22 Stone).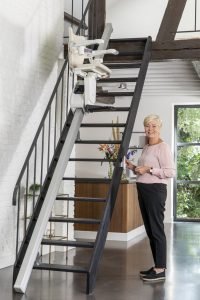 Friction Drive:
The Handicare 1100 is very innovative.  It is the only stair lift using four wheel friction drive technology rather than the usual rack and pinion drive. Each drive wheel is controlled by its own quiet motor. This means that should one motor fail you can still finish your journey using the remaining three motors. However this is unlikely, as the motors are very reliable. The friction drive combined with the strong slimline rail, means the 1100 is the slimmest stair lift on the market. The patented four wheel drive technology is quiet and leaves the rail oil and grease free, making the rail easy to clean and safe to touch.
Safety:
The 1100 stair lift can be fitted close to the wall. The seat, footrest and arms fold up when not in use. This gives other stair users the maximum space to safely climb the stairs. As you would expect, there are safety sensors to automatically stop the stairlift if there is an obstruction.
When you reach the top of the stairs the seat will swivel away from the stairs so you can get off and on safely.
Every Handicare 1100 is fully certified by the international stairlift safety standard EN 81-40 and comes with a full warranty.
Charging:
The compact, grease free rail charges the stairlift batteries wherever the seat is stopped. As a result the batteries are always fully charged and ready for you to use. This means the Handicare 1100 can still be used in the event of a power cut.
‹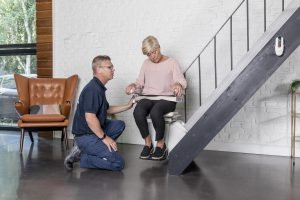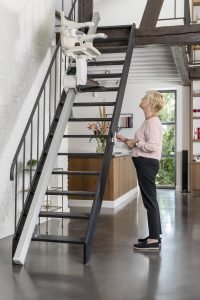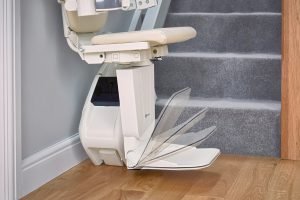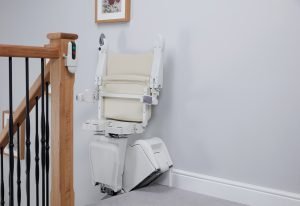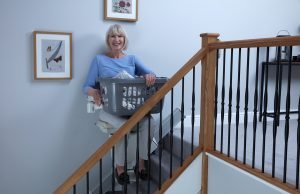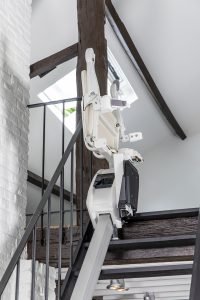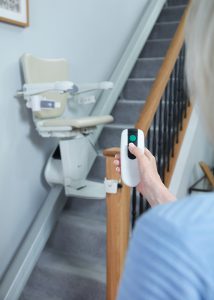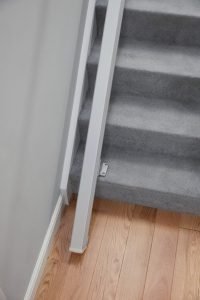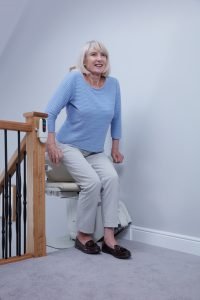 ›
Downloads:
Handicare 1100 Stairlift Brochure
Customer Reviews for the Handicare 1100 Straight Stairlift: