Hoists

Ceiling Hoists provide a safe and easy way of transferring someone with limited mobility. They're a great way to ensure that person is still able to maintain their dignity and the lifestyle they're used to, while ensuring the carer transferring them does so in a safe manner.
We can propose a wide range of hoists and other products which offer additional access options for homes and public venues.
Recent Developments:
There have been recent developments in hoists. This includes innovative wall-mounted equipment.  The comfort of the person in the hoist and ease of use for the person controlling the hoists movement are both high up on the list of priorities.
Wall-mounted hoists require less structural work to install. This reduces the overall cost and disruption during installation. Meanwhile, ceiling hoists can be used in a variety of spaces and are often called upon for people who need to move freely between multiple rooms.
We can install ceiling track hoists to run across the room. This gives people easier access to their bed and a chair. Hoists can even run through doorways to connect people to their bathrooms or a lounge, making more of the home accessible.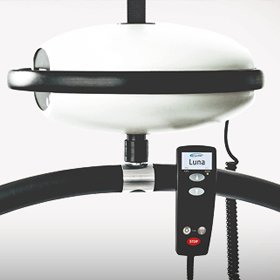 CEILING HOISTS
Hoists are no longer just for a care home or hospital setting. Modern hoists are smaller, less obtrusive and neater in appearance. A hoist aids those who struggle to lift themselves or get up from a sitting position to move easily around the home.
Our informative article on using hoists provides some words of wisdom for those considering having one installed.
HOISTS GALLERY
Customer Reviews: