Areas Covered
Obam's core business is installing and maintaining stairlifts and disabled access equipment throughout Lincolnshire and Nottinghamshire. We also cross into the neighbouring counties of Yorkshire, Derbyshire, Leicestershire and Cambridgeshire. There is a degree of flexibility to our service area. Please do get in touch on 01427 787532, even if you are a few miles outside the boundary on the map below.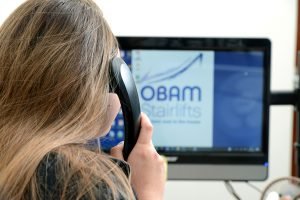 We work extensively for both private customers and local authorities. Obam are proud of our record of working with every local authority within Lincolnshire & Nottinghamshire. Incidentally, we hold contracts with many of the local councils to supply and maintain stairlifts, hoists and ramps for them. This includes in their own local housing stock and for private residents through the Disabled Facilities Grants Scheme (DFG). To summarise, we supply, install and maintain stairlifts, through floor lifts, ramps and hoists throughout Lincolnshire and Nottinghamshire as well as extending into bordering counties. Being an independent supplier we have access to the best products from many of the worlds top manufacturers. This means we can usually find an access solution for you, no matter how difficult it would appear.
Our engineers are always available 24 hours a day, every day of the year, including Christmas and Bank Holidays. As a result, you can be assured that should a problem arise, we are just a phone call away.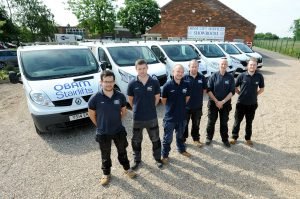 If you are in Peterborough, the Midlands or East Anglia please contact our partner company Anglian Lifts.