Flow2 Stairlift for Curved Staircases
Here at Obam, we're proud to offer the Flow2 stairlift which is suitable for both narrow and curved staircases. The Flow 2 stair lift from  Access BDD  is one of the market-leading products when it comes to curved stairlifts and is the smartest lift of its type.  
Each Flow2 stairlift is designed especially for you and your staircase, ensuring the perfect fit for your home. Designed in collaboration with physiotherapists, the Flow2 is the ideal solution for almost any staircase with one or more bends.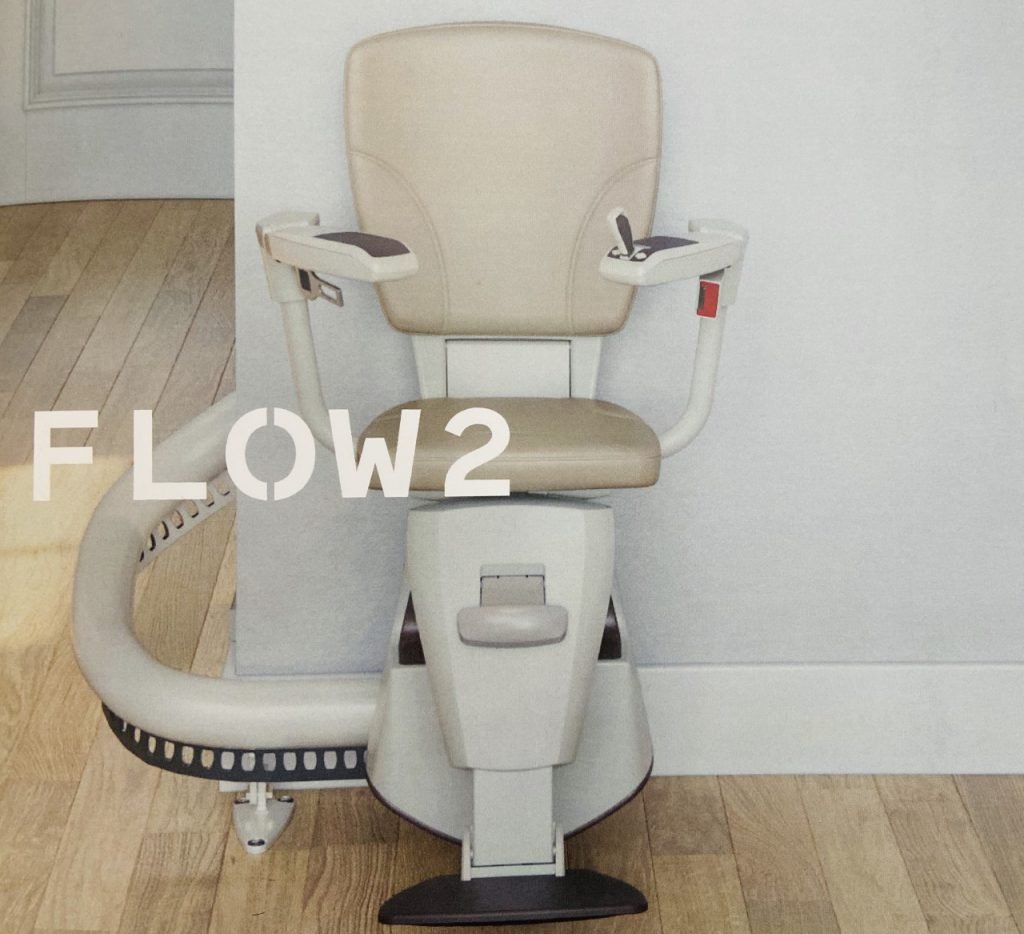 FLOW2 Modern Design 
For the Flow2 stairlift, no stairs are too steep, no bend is too tight and no space too small. The tailor-made single rail follows the curves along the short side of the stairs leaving space for other staircase users when not in use.
Available in several finishes and colour options that allow you to match it to the style of your home. Choose from fabric, vinyl and leather seat covers and a range of different rail colours. All options can be viewed in the brochure.
ASL Technology
Unique Advanced Swivel and Levelling (ASL) technology enables the Flow2 stairlift to rotate and stay perfectly level while in motion. By turning during travel, you're always in the safest and most comfortable position. When the Flow2 arrives at the top of the stairs, the chair will automatically turn away from the open staircase – making getting on and off even safer and more comfortable.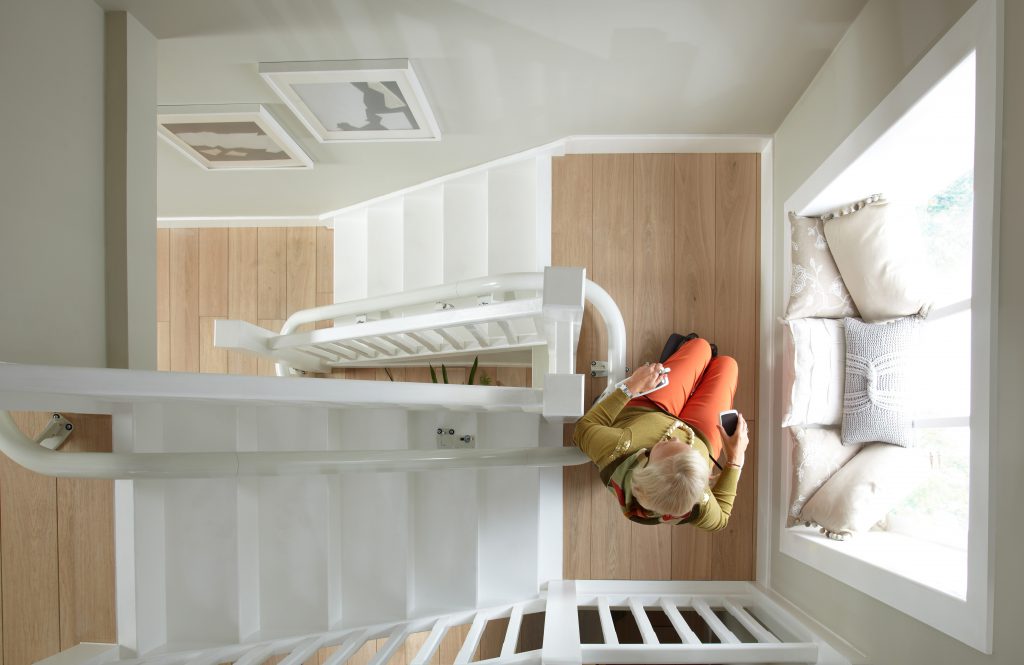 Keeping you Safe
The Flow2 stairlift is certified to machine directive 2006/42/EC and BS EN 81-40. The seat is adjusted in height so you can get on and off safely at the top or bottom landing. During travel the seat belt and optional wrap-around armrests keep you secure on the stairlift. If the Flow 2 encounters an obstacle during travel, it will safely come to a stop. The stairlift is battery operated, which means you can still use it during a power cut.
GALLERY
Request a Quote
If you would like to learn more about the Flow2 stairlift, please contact us to arrange your free no-obligation quote or Click Here for the Flow2 brochure.
Click Here for the Flow2 User Manual.
Please note that Flow 2 stairlifts are now only available as reconditioned stairlifts. The Flow 2 was retired from production once the Flow X was released.
Customer Reviews for the Flow 2 Curved Stairlift: