Wessex Elesse Luxury Lift
The Wessex Elesse Luxury Lift is ideal for those who do not want, or cannot have, a stairlift fitted. It will carry you between the floors in your home in a standing position. The elegant looking Elesse domestic lift solves many of the problems associated with climbing stairs. It has many of the features associated with a commercial lift. Due to its  small footprint, the Elesse can be fitted virtually anywhere. Also, being more compact it is easier to install and remove.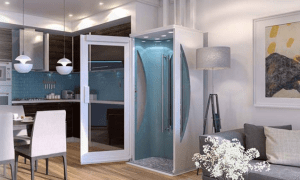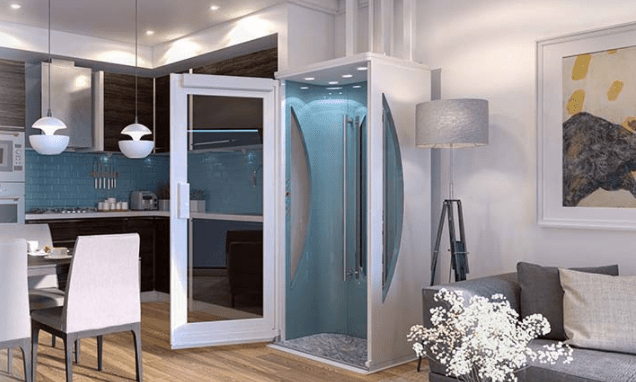 Choice:
You can choose different finishes for the Elesse Domestic Lift to compliment your décor. There is a choice of four internal colours and four different floor effects.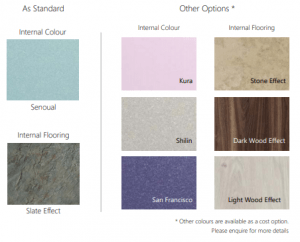 The Elesse is capable of travelling up to 3.5 metres and can carry 250 kg (39 stone). It has wireless call stations to summon the lift when you want to travel between floors in your home. It features automatic lighting, high quality illuminated buttons and a powered door.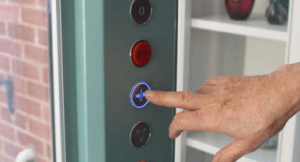 Safety:
Safety is paramount with the Elesse domestic lift. There are sensors top and bottom to stop the lift if an obstruction is detected and also an emergency stop button. There is also a battery backup and the Elesse Luxury Lift can also be manually lowered.
In Conclusion:
The Elesse Home Lift is a classic combination of luxury, elegance and convenience. It is the ideal solution when you're having difficulty with the stairs in your home and do not want a stairlift.
Elesse Luxury Lift Brochure and Technical Specifications: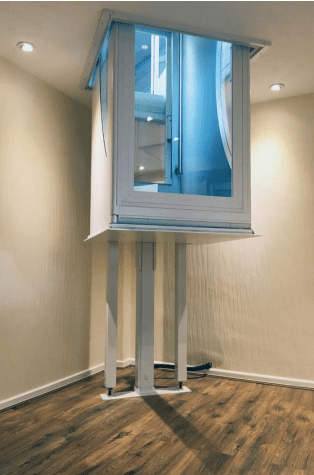 Customer Reviews: