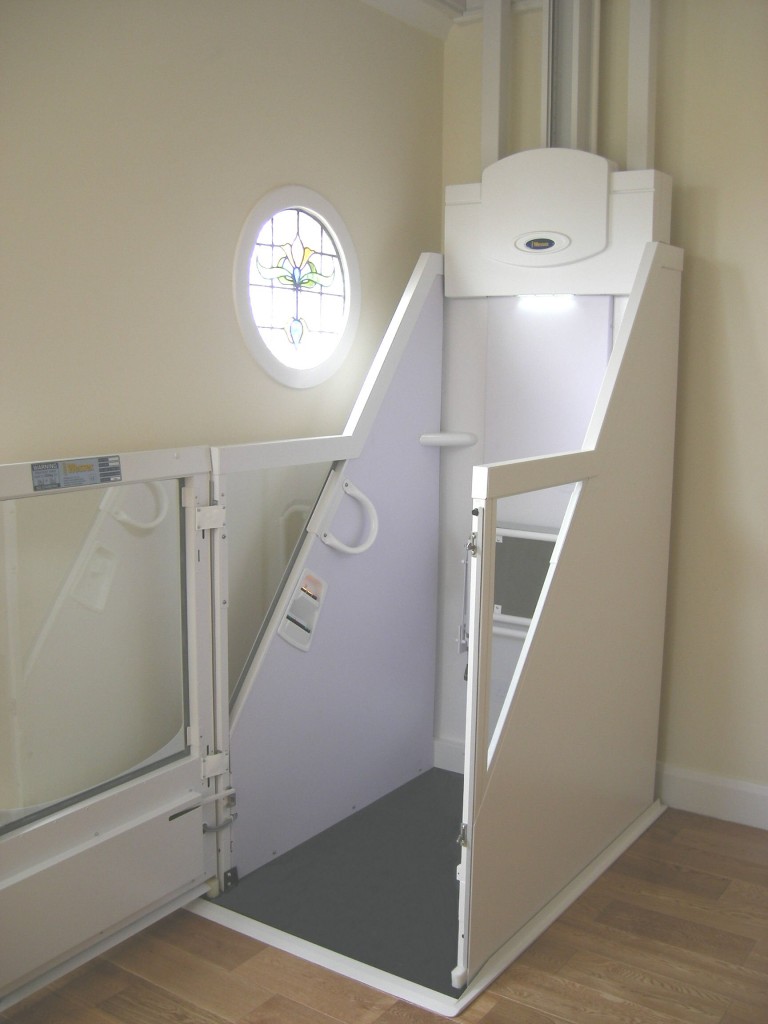 Many elderly or disabled people struggle to get up and downstairs or are not able to do so at all. A through floor lift is just one of the many home adaptations which lets people stay in their own home rather than having to move to a bungalow or residential care home.
Of course, if you were struggling to get up and down stairs then the first thing that you would probably consider would be a stairlift. However, there are occasions when a stairlift installation company will carry out a survey on a property and find that it just isn't possible to install a stairlift.
There might be objects in the way that just can't be moved, such as radiators, cupboards, gas or electricity meters, or large items of furniture at either the top or bottom of the staircase.
It may be that there just isn't the physical space for a stairlift – the staircase itself might not be wide enough, the turns, corners and angles might not accommodate one, or there might not be enough height available.
Alternatively, it may be that the individual is unable to use a stairlift – the space might be very narrow and they might be very tall and so cannot comfortably fit into the space. It might be that they are not able to get on to the stairlift or be transferred on to it from their wheelchair at all, perhaps due to their disability, or that moving them onto a stairlift from the wheelchair might cause them discomfort, or their carer or relative might not physically be able to do it.
Obviously the aim would always be to try to find a solution and to be able to install an appropriate stairlift for an individual, but in some cases, such as those outlined above, it is just not possible. In these scenarios, a through floor lift is a potential alternative, provided there is room in the building for one. A through floor lift tends to be installed in the corner of a lounge and takes the user up to their bedroom. The user can either sit on the fold down seat at the rear of the lift or be wheeled into it in their wheelchair.
Installing a through floor lift takes longer than installing a stairlift, but other than that it is not a huge inconvenience, and is certainly less of an inconvenience than having to move out of your home. A hole has to be created in the ceiling/floor of the rooms that the lift will be in which takes a couple of days, and then it takes a couple of days to install the lift. The lift goes right against the wall and doesn't intrude too much into the room because of the way it is designed.
Once the through floor lift is installed, it becomes easy for the user to either walk into it or be wheeled into it, and they can be transported straight up from the ground floor of their home to the first floor, getting them from the lounge to the bedroom (and vice-versa) in a quick and hassle free way.
To find out more about through floor lifts, please visit http://obam.co.uk/product-category/through-floor/ or contact our friendly experienced staff who can help you and chat about your options, either by calling 01427 787532 or by email on info@obam.co.uk