How easy is it to remove adaptations from your home?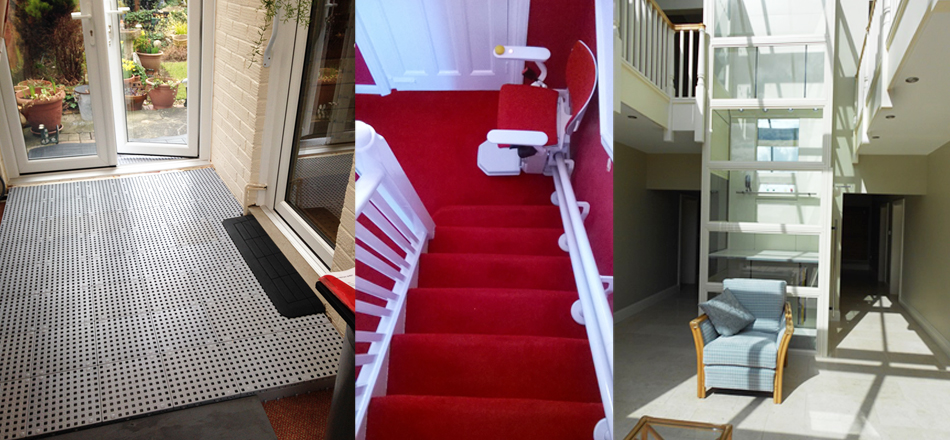 One of the key characteristics of adaptations is just that; they are adaptations rather than permanent changes. They allow you to adapt your home rather than permanently change it.
This means that any adaptation that you make to your home you should be able to remove again, and that generally adaptations can be removed as quickly and easily as they were installed.
There can be a number of circumstances where the person the adaptations were installed for no longer needs them. One example is if their disability or illness is only temporary and they recover, so the adaptations are only needed for a short period of time. This is often the case if an individual is convalescing. They don't need to stay in hospital for months to recover, and can come home so that another patient can make use of that bed and they can be more comfortable in their own home. However, despite being well enough to come home they might not be ready to manage it without some temporary short term changes. In this situation adding some ramps over the thresholds or a stairlift to help them get up and downstairs can be the vital difference between that person being able to stay at home or not, but often once the individual is better they do not want the adaptations remaining in their home.
Another example is if the individual has to move out of their home, either to go into a care home or to live with family and friends. In this scenario it is likely that those who remain in the house will want to remove the adaptations as they will not need them.
If the person using the adaptations decides to move out and sell their house then they will also want to remove the adaptations, as the new owners of the home are unlikely to want them, and they might be able to transfer them to their new home.
If they sadly pass away then it is also likely that any loved ones who are left behind will want the adaptations removed, as it helps to remove the memory of that adaptation being needed. People prefer to remember their loved ones when they were fit and healthy rather than ill and needing help.
In any of these situations it is generally quite easy to remove adaptations. Although many people think that stairlifts are fitted to the wall, they are actually just fitted to the stairs and can be easily taken away if they are no longer needed. In fact, although a stairlift looks to be quite a permanent fixture in a home, once it is removed it is as if nothing was ever there.
Modular access ramps are also extremely easy to remove. Just as they can be installed within a day, so too can they be removed within a day. Unlike concrete ramps which are a permanent fixture, modular access ramps are slotted together like giant pieces of Meccano, and are easy to disassemble.
Through floor lifts are slightly trickier to remove, as when the lift is first installed a hole is made in the ceiling of the ground floor room and the floor of the room above it so that the lift can go from one floor to the next. However, the hole that is left when the through floor lift is removed can be made to be just a hatch, so that although it is still there, it is hidden from sight.
Therefore, if you are worried about having adaptations installed in your home because you think they will be a permanent fixture, give Obam a call first to discuss your requirements, as installing adaptations may be a far more flexible and temporary process than you initially thought. To speak to Obam's experienced and friendly staff about your adaptations needs, please call 01427 787532, email info@obam.co.uk or visit http://www.obam.co.uk/